We've got some stationary elements, but is it enough?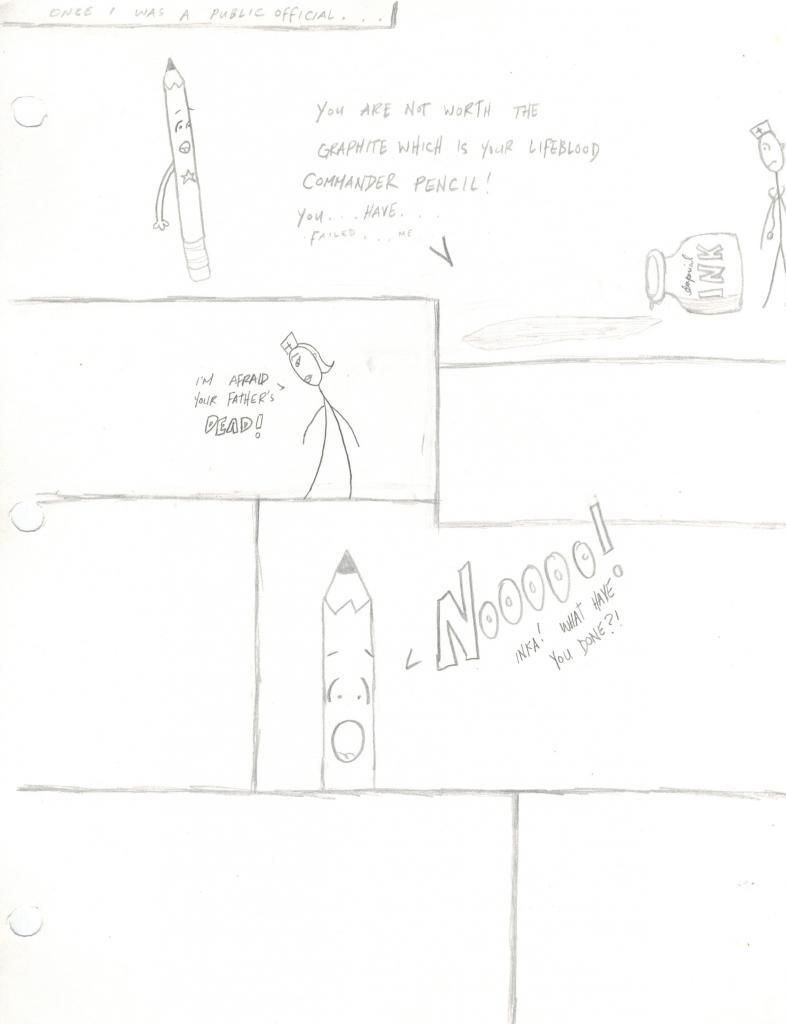 ONCE I WAS A PUBLIC OFFICIAL...

Inka: "YOU ARE NOT WORTH THE GRAPHITE WHICH IS YOUR LIFEBLOOD COMMANDER PENCIL! YOU... HAVE... FAILED... ME

Nurse: "I'm AFRAID your father's DEAD!"

Pencil: "Nooooo! Inka! What have you done?!"


Relatedness isn't a matter of black and white: you can be more related and less related. This is pretty related for an unrelated contribution, but it would be pretty unrelated for a related one.